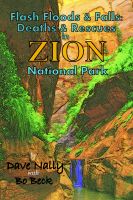 Flash Floods & Falls: Deaths & Rescues in Zion National Park
This book details a variety of 70+ deaths that have occurred in the past century inside Zion National Park. The book is divided into flash flood deaths, slot canyon (rappelling) deaths, rock climbing deaths, falls from cliffs, and bizarre deaths. The author also includes numerous rescue stories of Bo Beck--Zion's senior Search & Rescue member for over 17 years.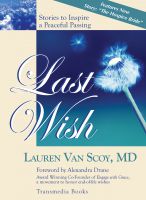 Last Wish: Stories to Inspire a Peaceful Passing (Updated Edition with New Hospice Story)
(5.00 from 2 reviews)
Last Wish portrays unvarnished, real-life stories of people reaching the end of life and struggling with approaching mortality. They will inspire you through their courage, conviction and spirit, and shine a light on the world of the intensive care unit. Last Wish also contains a decision-making "Compass" to guide you through the choices in life, death and what happens in-between.