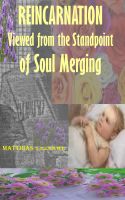 Reincarnation Viewed from the Standpoint of Soul Merging
by

Matthias Cezekwe
This book agrees with skeptics that there is no proof of a deceased personality returning to become the sole occupant of a new physical body. However, it points out that the process of soul-merging (or, spirit possession) is acknowledged by all major religions, as capable of taking place from early childhood.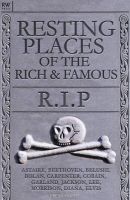 Resting Places of the Rich and Famous - R.I.P
by

Freya Hardy
(5.00 from 1 review)
Resting Places of the Rich & Famous explores the bizarre history of tombstone tourism, from greats like Beethoven or Fred Astaire, to royalty like Diana Princess of Wales; a woman whose untimely death inspired mass grief on a scale never before seen.