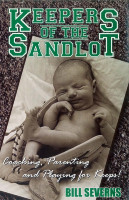 Keepers of the Sandlot: Coaching, Parenting and Playing for Keeps!
by

Bill Severns
Bill Severns wrote this book to encourage parents and coaches to enjoy their kids and protect their childhood. Your children are only children for a few years-they have plenty of time later in life to be adults; it's up to us to guard their childhood, to make it fun, and to protect that feeling of playing in the sandlot. We're the Keepers of that feeling. We're the Keepers of the Sandlot.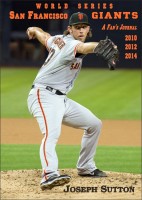 San Francisco Giants: A Fan's Journal 2010, 2012, 2014
by

Joseph Sutton
After moving from NY, it took the San Francisco Giants 53 years to win their first World Series in 2010. Then came two more titles in 2012 and 2014. Joseph Sutton has incorporated all three World Series seasons into one book. What makes this book truly unique is that it's interwoven with Sutton's baseball relationship with his son Ray, from the time Ray was a Little Leaguer through high school.