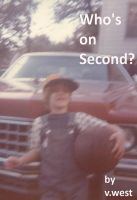 Who's on Second?
by

V West
(5.00 from 1 review)
It was hard for Peanut to be a star player on the local baseball team, since she had never even got a chance to join them on the field. That all changed one day when a case of chicken pox suddenly struck some key teammates. Peanut did not go on to be a hall-of-famer; but she did leave her mark in the one game that she saved at the last minute, back when she was known as "Bat Person."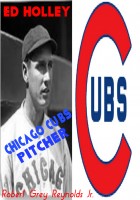 Ed Holley Chicago Cubs Pitcher
by

Robert Grey Reynolds, Jr
Ed Holley is a little known major league baseball player, who pitched from 1928-1934 with the Chicago Cubs, Philadelphia Phillies, and Pittsburgh Pirates. His best years, 1932-1933 were with the Phillies. In 2 seasons he won 11 and 13 games. My EBook covers Ed's major league and minor league seasons. It also discusses his ancestry, family, and marriage. I have used genealogy and newspaper records.
Related Categories