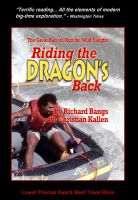 Riding the Dragon's Back: The Great Race to Run the Wild Yangtze
The thrilling and true account of the competition to be the first river rafting team down the Yangtze, one of the world's longest and most mythic rivers. When a group of American rafters begins its trip high in the Tibetan Plateau, China's patriotic youth rush to the river to beat the foreigners down their own historic waterway, the "dragon" of the title.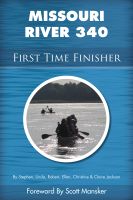 Missouri River 340 First Time Finisher
The Missouri River 340 (MR340), known as the longest non-stop canoe and kayak race in the world, is rated as one of the top 100 American adventures by National Geographic. Covering 340 miles of the mighty Missouri River, only two-thirds of the paddlers finish the race. This book provides the analysis and insights paddlers need to prepare for, and compete in, this grueling adventure.