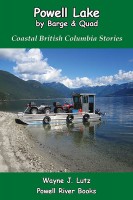 Powell Lake by Barge and Quad
by

Wayne J Lutz
In the spirit of 'Up the Lake' and 'Beyond the Main,' join the author for quad adventures to destinations on Powell Lake only accessible by boat. Nature and the timber industry combine to provide access to sublime destinations where mountains drop into the sea and lifestyles focus on self-reliance and a different sense of purpose.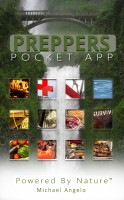 Survival / Preppers Pocket Ebook - 2016 Survival Guide
by

Michael Angelo
The Preppers Pocket Ebook was created to provide time-tested self reliance skills and information that previous generations knew and relied on to live. Our generation has an increasing need to learn these skills, live more healthy, save money at the grocery store, and live in harmony with all that nature provides. Learn about fishing, survival tips, gardening, fire starting, shelter building ....
Related Categories