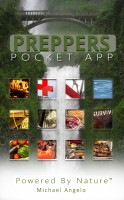 Survival / Preppers Pocket Ebook - 2016 Survival Guide
by

Michael Angelo
The Preppers Pocket Ebook was created to provide time-tested self reliance skills and information that previous generations knew and relied on to live. Our generation has an increasing need to learn these skills, live more healthy, save money at the grocery store, and live in harmony with all that nature provides. Learn about fishing, survival tips, gardening, fire starting, shelter building ....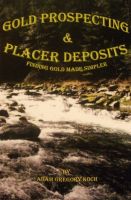 Gold Prospecting & Placer Deposits: Finding Gold Made Simpler
by

Adam Koch
Gold prospecting is growing in popularity. There are numerous books out there, but this one was written to read like a novel, yet teach you how you can be successful at finding some gold of your own. The old-timers didn't get it all, contrary to urban myth. This book is based on the author's lifetime of prospecting and is aimed at getting the beginner and the novice alike, into some gold!
Related Categories