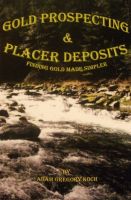 Gold Prospecting & Placer Deposits: Finding Gold Made Simpler
by

Adam Koch
Gold prospecting is growing in popularity. There are numerous books out there, but this one was written to read like a novel, yet teach you how you can be successful at finding some gold of your own. The old-timers didn't get it all, contrary to urban myth. This book is based on the author's lifetime of prospecting and is aimed at getting the beginner and the novice alike, into some gold!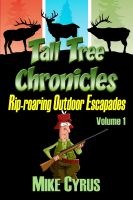 Tall Tree Chronicles, Rip-roaring Outdoor Escapades
by

Mike Cyrus
Little did I realize the totally unanticipated consequences of swaying in a forest breeze untold hours alone with nothing to do but wait. Every pre-dawn morning, a new bone chilling adventure and a joyous heartwarming cerebral journey awaited me as I climbed high into the forest canopy for another thrilling outdoor session. Come along with me now, and chuckle together about the fun times.