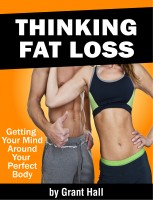 Thinking Fat Loss: Getting Your Mind Around Your Perfect Body
Written by Grant Hall, an experienced sports and nutrition trainer, "Thinking Fat Loss" takes weight loss to a new level, moving beyond faddish diets and formulas. With a strong focus on preparing the mind to maximise your probability of success, "Thinking Fat Loss" is as much about diet and exercise as it is about changing your beliefs and attitudes.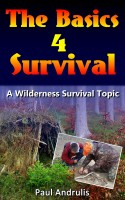 The Basics 4 Survival
"The Basics 4 Survival" provides an overview of the basics of wilderness survival, including the concepts, attitudes, mindset, and gear necessary for the beginning survivalist and provides a rock solid basis of understanding of wilderness survival basics to the reader, granting a stable knowledge platform and allowing for further focused research on the topic.