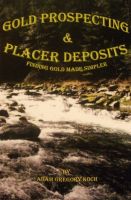 Gold Prospecting & Placer Deposits: Finding Gold Made Simpler
Gold prospecting is growing in popularity. There are numerous books out there, but this one was written to read like a novel, yet teach you how you can be successful at finding some gold of your own. The old-timers didn't get it all, contrary to urban myth. This book is based on the author's lifetime of prospecting and is aimed at getting the beginner and the novice alike, into some gold!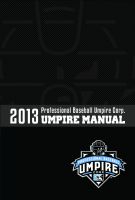 2013 Professional Baseball Umpire Corp. Umpire Manual
The PBUC Manual is the definitive resource for all professional umpires. This manual contains the interpretations and clarifications to the Official Baseball Rules, instructions to umpires, rulings and guidelines (including actual plays), policies and practices, and standards of evaluation.