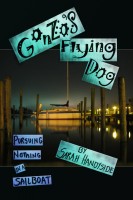 Gonzo's Flying Dog: Pursuing Nothing on a Sailboat
by

Sarah Handyside
Two penniless hitchhikers decide to buy a sailboat, move aboard and sail down the Atlantic Intracoastal Waterway. Neither of them have ever set foot on a sailboat. Neither of them know how to sail. They get jobs in New Orleans and buy a 26-foot sloop on eBay. They teach themselves to sail and spend nine months going from the upper Chesapeake Bay to Key West, Florida.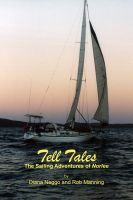 Tell Tales - The Sailing Adventures of Norlee
by

Diana Neggo
Ever felt like stepping off the treadmill, taking a year off work and sailing a yacht around Australia? Well, if you are reading this then it's a good chance you have, during an occasional daydream, let go the mooring lines of work and family and quietly left the harbour to see what lies around the next headland or what white sandy bay awaits.
Related Categories