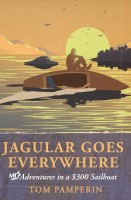 Jagular Goes Everywhere: (mis)Adventures in a $300 Sailboat (illustrated version)
With a steadfastly contrarian sensibility and a lively appreciation of both the profound and the absurd, Tom Pamperin sets out with his cantankerous sidekick Jagular (a fourteen-foot sailboat he built from cheap plywood, a 2x4 mast, and a $20 tarp for a sail) on a series of sail and oar (mis)adventures ranging from the Gulf Coast to the Great Lakes.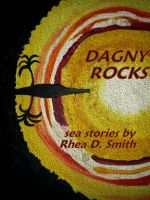 Dagny Rocks
Rhea grows up in the hippie days of the 70's aboard a hand-built, ocean-going tugboat. Later she joins Icelander Petur on his big sailing ketch. With an ever-changing crew, Dagny voyages nearly non-stop happily surviving mechanical failures, ripped sails, a keel conversion, irate port captains, multiple mast-removals, and two Newfoundland winters.