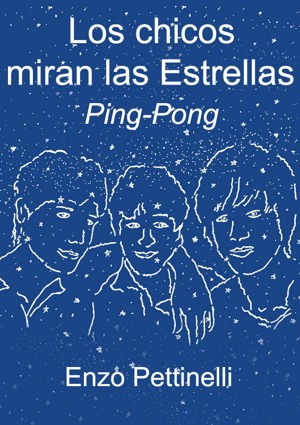 Los chicos miran las Estrellas - Ping-Pong
by

Enzo Pettinelli
No es solo ping-pong o tenis de mesa. Es una aventura vivida por los niños, su manera de ser. El amor, la crueldad, la historia de grandes campeones de todo el mundo, estimula su creatividad. La historia ha sido escrita con el estilo de una novela. La historia es un hecho real. Sueños, realidad, objetivos, moral, búsqueda de uno mismo, estos son los ingredientes.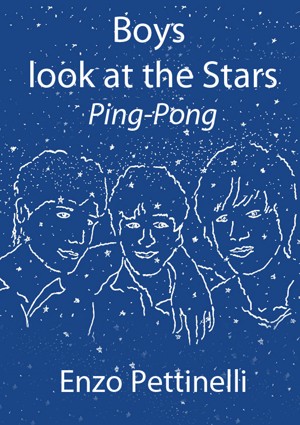 Boys look at the Stars - Ping-Pong
by

Enzo Pettinelli
It is not only ping-pong or table-tennis. It is an adventure lived by children, through their way of being. Love, cruelty, the story of the great table-tennis champions from all the world, stimulates their creativity. This tale is written in the style of a novel. The story has really happened. Dreams, reality, goals morality, the search of oneself, are the igredients.