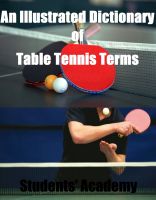 An Illustrated Dictionary of Table Tennis Terms
by

Students' Academy
There are several words and terms in the game of table tennis which might be unknown to casual table tennis player. If you are an enthusiast and seriously taking up table tennis, this is the dictionary for you. All the entries in this dictionary are followed by pictures and their definitions.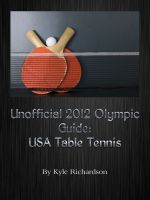 Unofficial 2012 Olympic Guides: USA Table Tennis
by

Kyle Richardson
This is your complete guide to Table Tennis at the London Summer Olympics. Learn about table tennis, who is on the American Olympic team and which players to expect in the fight for the podium. This guide is your complete insider look at Table Tennis in the 2012 London Olympics. Includes tips on how to become an Olympic Table tennis player!