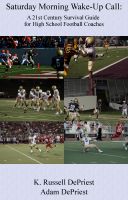 Saturday Morning Wake-Up Call: A 21st Century Survival Guide for High School Football Coaches
(4.00 from 2 reviews)
The conclusions drawn by analyzing statistics from college and professional football often do not translate to the high school game because the games are so different. This book puts those powerful statistical techniques for maximizing a team's chance of winning into the hands of high school coaches and fans. These techniques are illustrated using the Pulaski Academy Bruins as a case study.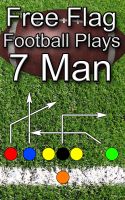 Free Flag Football Plays - 7 Man
Free flag football plays - 7 man offers 4 flag football plays as well as some articles on offensive and defensive strategies. The plays are meant to provide a foundation which can be modified based on your team's skills.