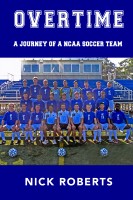 Overtime: A journey of a NCAA Soccer Team
by

Nick Roberts
In May 2008 Coach Nick Roberts took over as the new Head Men's Soccer Coach at Urbana University in Ohio where the soccer team was in disarray. In March 2012, after four seasons, the team began the season seeking its first conference title. This book follows the nine-month journey of a collegiate soccer team in the quest to win soccer games and compete for a conference championship.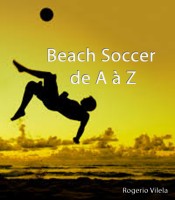 Beach Soccer de A à Z
by

Rogerio Vilela, Sr
Esta obra tem como objetivo, descrever o mundo do Beach Soccer de uma forma ampla, e tratar de assuntos da área técnica de campo, administrativa, da carreira dos atletas e dos treinadores, o papel das federações e claro o treinamento de forma geral.
Related Categories