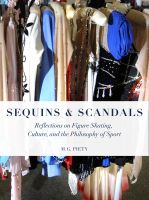 Sequins and Scandals: Reflections on Figure Skating, Culture, and the Philosophy of Sport
Is figure skating sport or art? Is the judging corrupt? Why has figure skating's popularity gone into a death spiral? These beautiful essays address these questions and more. Informed by the author's training in philosophy and her familiarity with the work of noted dance critics, this book will help you glide effortlessly to a deeper understanding of the mysterious world of figure skating.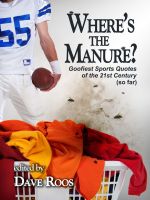 "Where's the Manure?"/Goofiest Sports Quotes of the 21st Century (so far)
Dave Roos has been collecting and collating this odd assortment of sports quotes since the turn of this century for his day job – OK, make that night job – as a sports copy editor for The Courier-Journal in Louisville, KY. They come from superstars, has-beens and hangers-on throughout the sports universe, proving you don't necessarily need crazy skills to say crazy things.