Sub-categories:
Curiosities & wonders |
Questions & answers |
Bibliographies & indices |
Trivia |
Catalogs |
Yearbooks & annuals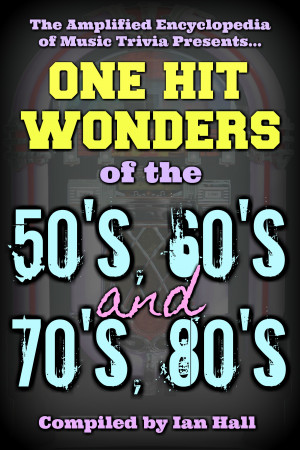 Amplified Encyclopedia Of Music Trivia: One Hit Wonders Of The 50's, 60's, 70's And 80's
by

Ian Hall
This is the BUMPER edition, One Hit Wonders of the 50's, 60's, 70's and 80's together in one volume. Over 1600 one hit Wonders of those choice decades brought direct to you in eBook format. YES! We said SIXTEEN HUNDRED! Facts, chart positions, and crazy trivia of the songs we love and hate! Why accept inferior volumes that just list the top 100 songs? Get the bumper edition NOW!