Sub-categories:
Curiosities & wonders | Questions & answers | Trivia | Bibliographies & indices | Yearbooks & annuals | Catalogs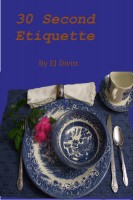 30 Second Etiquette
by

EJ Divitt
A series of quick essays on a variety of etiquette topics. Are you worried about how to behave at a wake? Is it okay to decline an invitation without giving a reason? How do you handle it when things get awkward? You'll recognize some things that have irritated you in others and see topics you have not considered. Covers over 35 topics of everday etiquette situations.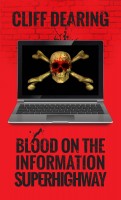 Blood on the Information Superhighway
by

Cliff Dearing
(5.00 from 1 review)
Delve into the darkest reaches of the World Wide Web and learn the gritty reality that happens every day. Uncensored and unapologetic, this book gives details and back stories into some of the Internet's most viral content -- but the content far fewer people talk about. Not for the faint of heart nor for the weak of stomach, this is reality unveiled in its rawest form. Discretion is advised.