Sub-categories:
Curiosities & wonders | Questions & answers | Trivia | Bibliographies & indices | Yearbooks & annuals | Catalogs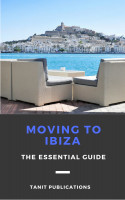 Moving to Ibiza - The Essential Guide
by

Tanit Publications
A comprehensive guide to make your move to Ibiza run as smoothly as possible. Including sections on buying and renting, banking and finance, work and setting up your own business, obtaining your NIE with full links for appointments and documents, Education and childcare, healthcare and motoring.12,000 words you can´t afford to be without!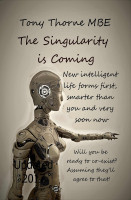 The Singularity is Coming - The Artificial Intelligence Explosion
by

Tony Thorne MBE
(4.00 from 1 review)
This 'fact-fiction' book is about THE SINGULARITY, and the resulting Artificial Intelligence Explosion. A singularity is a one way event, something which cannot be reversed. The event explored in this book is Artificial General Intelligence; how its runaway consequences will change our way of life… completely. Will we be ready for it?