Sub-categories:
Curiosities & wonders | Questions & answers | Trivia | Bibliographies & indices | Catalogs | Yearbooks & annuals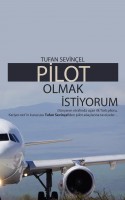 Pilot Olmak İstiyorum
by

Tufan Sevincel
Dünyanın etrafında uçan ilk Türk pilotu, Kariyer.net' in kurucusu Tufan Sevinçel'den pilot adaylarına tavsiyeler… Nasıl Pilot olunur? Uçuş Okulu nasıl seçilir? Ticari Pilot nedir? ATPL nedir?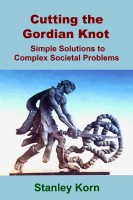 Cutting the Gordian Knot: Simple Solutions to Complex Societal Problems
by

Stanley Korn
(4.00 from 1 review)
In this book, you will find solutions to a wide variety of societal problems. Some problems, such as inflation, have a truly simple solution. Others, such as crime, require a multifaceted approach. In the chapter on space travel (actually, a technological problem), a mass transit system is detailed for launching vehicles into space using the energy of Earth's rotation to do the heavy lifting.