Sub-categories:
Curiosities & wonders | Questions & answers | Trivia | Yearbooks & annuals | Bibliographies & indices | Catalogs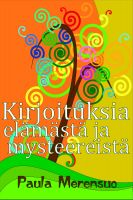 Kirjoituksia elämästä ja mysteereistä
by

Paula Merensuo
(5.00 from 2 reviews)
Tämä kirja perustuu blogiin, jota pidin vv. 2006–2012 nimellä Palin Zon. Sinä aikana ehdin olla niin kiireinen yrittäjä kuin työtön luuserikin. Lastujeni aiheet menevät äärestä laitaan, kuten elämänikin. Enimmäkseen kuitenkin vain nauran kaikelle ja tarkastelen elämän eri ilmiöitä paremminkin kieli poskessa kuin otsa kurtussa.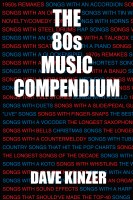 The 80s Music Compendium
by

Dave Kinzer
(5.00 from 1 review)
"The 80s Music Compendium" is the ultimate resource for every 80s music fan, deejay, cover band, and music educator. After listening to all 4,172 songs that made Billboard's Hot 100 chart during the 80s, the author has compiled 113 lists that include over 3600 songs.