Sub-categories:
Curiosities & wonders | Questions & answers | Trivia | Bibliographies & indices | Yearbooks & annuals | Catalogs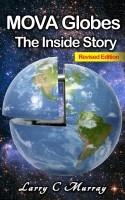 MOVA Globes: The Inside Story
by

Larry Murray
The only book you'll ever need to understand and enjoy your MOVA globe This is the book that should have been in the box! Everything you need to know to obtain the best possible results and ensure the ultimate enjoyment from your high tech globe. Regardless of your technical level, newbie to expert, this book will take you from where you are, to where you want to be.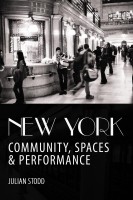 New York - Community, Spaces and Performance
by

Julian Stodd
(5.00 from 3 reviews)
In the Social Age, we exist in many communities, both online and real. The ways we come together, the importance of the spaces we create and inhabit, the ways we co-exist, all of this fascinates me. In this essay I'm reflecting on three aspects of the New York: 'Spaces', 'Community' and 'Performance'.