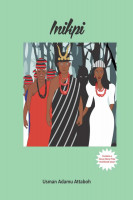 Inikpi
by

Usman Adamu
Inikpi is a collection of five stories. One of them, "The Autobiography of Ogbuefi Akukalia," was shortlisted for the Gover Story Prize in February, 2018.The main story is based on a true life story. The oracle demanded that the king's favourite daughter, Inikpi, must be sacrificed if the Igala people must defeat their age long foes. She accepted but Ogbadu refused and plotted a grand move.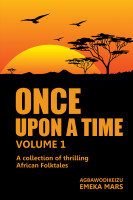 Once Upon a Time 1
by

Emeka Agbawodikeizu Mars
Once Upon a Time – Volume one, is a collection of thrilling folktales from across the world and Africa especially. In this collection, you will find 50 amazing stories that are both entertaining and educative. Stories of this book present you thrilling adventures, fables, myths etc. This masterpiece promises you a a wonderful reading experience.
Related Categories