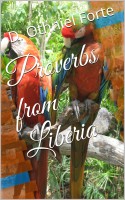 Proverbs From Liberia
by

Othniel D. Forte
(5.00 from 1 review)
Proverbs are a huge part of our oral tradition. In fact, whole sections of our traditional history are understood and transmitted through this method. Unfortunately, it is underappreciated like many other aspects of Liberian literature, culture or history. Our elders are known for dispensing their wisdom in these wise sayings. This book collects parables from all across Liberia. It's a must-have.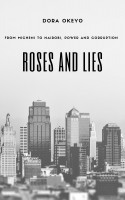 Roses and Lies
by

Dora Okeyo
(3.50 from 2 reviews)
Allan is an advocate in Nairobi. He finds himself in a world where the truth is hidden along the corridors of justice. As years go by, he rises the leadership ranks and is admired by his constituents. However, his wife, Pamela knows one thing about him: he gives her a rose for every lie. Question is, who is counting?
Related Categories