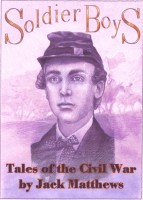 Soldier Boys: Tales of the Civil War
by

Jack Matthews
Philosophical author Jack Matthews takes snapshots of Civil War soldiers as they cheat death and mess around between battles. Without dwelling on the war's tragic dimension, these old-fashioned (and historically accurate) yarns are infused with irony and a youthful sense of adventure. They also ask you to ponder the human condition as people of that time might have done.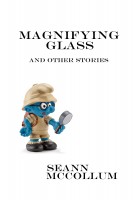 Magnifying Glass and Other Stories
by

Seann McCollum
Seann McCollum is a poet and painter living in Portland, Ore. His short stories ask the questions: Why does Amber take zombies so literally? Is the outside-in world possible? What do those battery-operated animals get up to at night when no one's watching? Is it possible that the Smurfs really exist, and can their adventures teach us lessons about how we should be living?
Related Categories