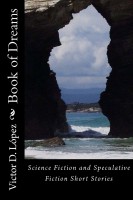 Book of Dreams: Science Fiction and Speculative Fiction Short Stories
by

Victor D. Lopez
This collection of five science fiction and speculative fiction short stories probes the interrelationship between dreams and reality, the nature of reality itself, and the dangers attendant to the single-minded pursuit of wish fulfillment with its attendant unexpected and unwanted consequences. NOTE: The author's Mindscapes collection includes all of the stories in this book and five new ones.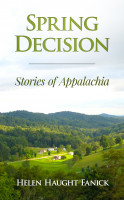 Spring Decision: Stories of Appalachia
by

Helen Haught Fanick
Helen Haught Fanick is a native of Appalachia, and the area is a favorie setting for her short stories and novels. It's easy to discern her love of the people of the region in reading Spring Decision. The resiliance, courage, ingenuity, and heart exhibited by the characters in Stories of Appalachia echo the traits exhibited by friends, neighbors, and relatives of the author.