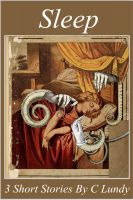 Sleep: 3 Short Stories
"When You Dream, You Close Your Eyes" - A writer/musician dips into fantasy worlds, but he doesn't keep an eye on his own ending. Sometimes the worst fantasy is one that looks like reality. "Resolutions" - It's a new year, and Karen has to make a decision at her husband's hospital bedside. "Sleepwalking" - James lost his short term memory in a fall. Can he get by without anyone noticing?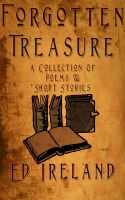 Forgotten Treasure
(4.00 from 1 review)
A collection of poems and short stories. The poetry is inspired by emotions. Anger, joy, love and spirituality all find their way out in them. The short stories are studies in different genres. There is humor in the Wiki-esque biography of Popeye the Sailor and the irreverent "When the Music Stops", fantasy in the "Bonds of War" and drama in "Silver Lining".