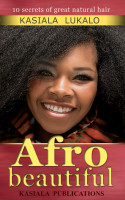 Afro Beautiful - 10 Secrets of Great Natural Hair
by

Kasiala Publications
Natural hair care is a big topic among black people. Afro Beautiful is a book that fits right into the discussion with tips for keeping your kinky curls naturally healthy, shiny and beautiful. If you're a natural hair fan interested in learning how to grow long hair - and keep it healthy using natural hair products - then get your copy today.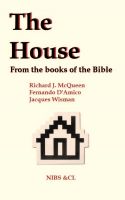 The House - From the books of the Bible
by

Richard J. McQueen
The subject of the House, based on thematic studies conducted by Fernando D'Amico and Jacques Wisman, is proposed in this book as a themed walk through the passages of Scripture from the Old and New Testament. The word house has a clear symbolic meaning. It is an intimate place where the physical space component integrates with the psychological dimension.