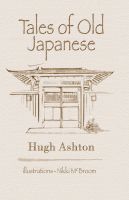 Tales Of Old Japanese
by

Hugh Ashton
(5.00 from 1 review)
Tales of Old Japanese is a collection of five short stories of the older generation living in contemporary Japan. The author has spent over 20 years living in the country, working as a writer and journalist. Some of his impressions of Japan and of the people who live there have been recorded therein.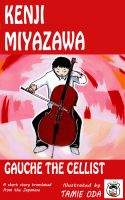 Gauche the Cellist
by

Kenji Miyazawa
(3.00 from 1 review)
Another gem from the Japanese maestro of storytelling Kenji Miyazawa. Gauche plays the cello in the town orchestra, but he needs to do a lot better if he wants to keep his place. He realizes he is going to have to practice every spare moment if he is going to improve in time for the big concert. But will that be enough? Just when he is getting into his rhythm a visitor drops in - and then another.