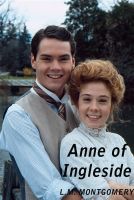 Anne of Ingleside
by

Lucy Maud Montgomery
Anne Shirley, the red-haired girl from Green Gables, is now a mother herself - still occasionally as impetuous as the young girl she once was, but also with a more practical side to her nature. Ingleside is a busy and contented place, home for Anne, Gilbert and their six lively children. But then Gilbert's maiden aunt comes to stay and for a while the peace is sadly strained.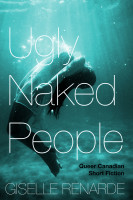 Ugly Naked People: Queer Canadian Short Fiction
by

Giselle Renarde
One minute you're fainting on a Toronto subway, the next you're fleeing mythological monsters in the Yukon. First a sidewalk psychic's convincing you new love is right around the corner, and then your family's reuniting you with an old flame. With Giselle Renarde's queer fiction, you never quite know what's around the bend... but you can be sure to enjoy the ride!