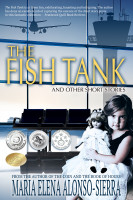 The Fish Tank: And Other Short Stories
by

Maria Elena Alonso-Sierra
Silver Medal Winner at the Feathered Quill Book Awards 2018 A collection of short stories, in various genres, from the mind of suspense author Maria Elena Alonso-Sierra. A ride across your imagination, from whimsy to mysterious, together with an emotional journey through the Cuban Diaspora experiences in Soul Songs.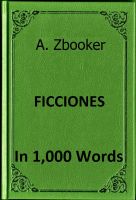 Borges - Ficciones in 1,000 Words
by

Alex Zbooker
You've just made the first step to finding the perfect read for your weekend, vacation or coffee breaks. "Ficciones" in 1,000 words is exactly what it suggests – a 1,000-word summary of "Ficciones". This download will give you a first-person view into the story of this e-book.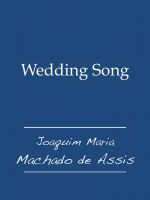 Wedding Song
by

Joaquim Maria Machado de Assis
Failed composer Maestro Romão, ill, is seeking desperately to complete a piece of music he had abandoned in 1779, shortly after his marriage. In this brief and moving tale by the Brazilian master Machado de Assis, one of his finest, the frustrated artist Romão struggles momentarily against the oblivion that, he now sees, will be his lot.
Related Categories