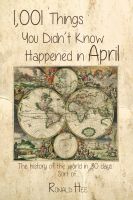 1,001 Things You Didn't Know Happened in April
by

Ronald Hee
(5.00 from 1 review)
This is a quirky and unique take on the history of the world to today, all seen through events and peoples in the month of April, since the beginnings of recorded history. Each entry is explained in a short paragraph of 100 to 125 words, comprising not only traditional history, but also social history, the history of science, and a sad catalog of disasters, both natural and man-made. Enjoy!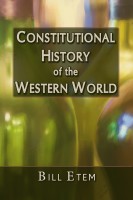 Constitutional History of the Western World
by

Bill Etem
(4.00 from 1 review)
There's a lot of info on the Church which Christ founded on a rock (Matthew 16. 13-19) and the Divine Law which God writes on the hearts of His people (Jeremiah 31. 31-34). Christians call this Divine Law the Gospel of Jesus Christ. The book explains the most basic and the most controversial doctrines of various churches. The aim is to help the reader find the True Church and the True Faith.
Related Categories