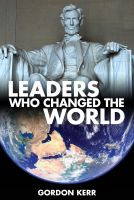 Leaders who Changed the World
by

Gordon Kerr
It takes charisma and inspiration to lead any group of people. Leaders who Changed the World explores the lives and careers of such extraordinary individuals as Julius Caesar, Napoleon Bonaparte, Mahatma Gandhi and Nelson Mandela. Some have slogged and suffered in order to change the world for the better, while others, like Adolf Hitler or Osama Bin Laden have only succeeded in damaging humanity.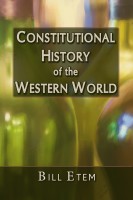 Constitutional History of the Western World
by

Bill Etem
(4.00 from 1 review)
There's a lot of info on the Church which Christ founded on a rock (Matthew 16. 13-19) and the Divine Law which God writes on the hearts of His people (Jeremiah 31. 31-34). Christians call this Divine Law the Gospel of Jesus Christ. The book explains the most basic and the most controversial doctrines of various churches. The aim is to help the reader find the True Church and the True Faith.