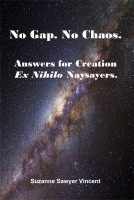 No Gap. No Chaos. Answers for Creation Ex Nihilo Naysayers.
One strong impression the author's masterful research gives is that it is presented as encouragement for readers to do their own research to reinforce their personal beliefs and/or to find out just what they believe and why they believe as they do; maybe even change their beliefs about how our world was created after reading the author's scholarly presentation. Was it really created from nothing?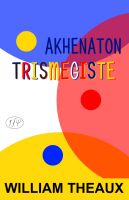 Akhenaton Trismegiste
Exposé en 1989 de l'application planétaire de la formule AMO déchiffrant le nom de Trismegiste – connu comme le "trois fois nommé" - des trois noms d'Akhenaton, de Moïse et d'Œdipe. Presentation in 1989 of the planetary application of the AMO formula from the name of Trismegistus - known as "thrice born" – with the three names :Akhenaton, Moses, and Oedipus.