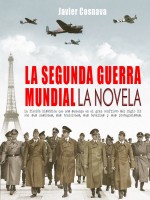 La Segunda Guerra Mundial, la novela
by

Javier Cosnava
1000 páginas (240 mil palabras) en una novela increíble. MÁS DE 10 MIL EJEMPLARES VENDIDOS EN FORMATO DIGITAL La historia novelada de la segunda guerra mundial, con sus pasiones, sus amores y desamores, sus traiciones, sus batallas y sus protagonistas a través de los ojos de un oficial alemán, Otto Weilern, durante toda la campaña, entre los 17 y los 23 años.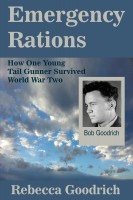 Emergency Rations: How One Young Tail Gunner Survived World War Two
by

Rebecca A. Goodrich
Price:
$0.99 USD.
Words: 2,400. Language: English. Published: August 28, 2015. Categories:
Nonfiction
»
History
»
War
In 1943, Robert Stewart Goodrich tries to enlist in the Air Force to fight the Nazi onslaught. Rejected due to irregular heartbeat, he gets his father, an Air Force Colonel, to pull strings and get him in anyway. Bob, as tail gunner in the B-17 Flying Fortress, can expect to live through perhaps only a dozen missions. Bob endures 35 missions, and shares what he learned in order to survive.
Related Categories