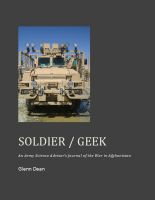 Soldier / Geek: An Army Science Advisor's Journal of the War in Afghanistan
by

Glenn Dean
(4.00 from 2 reviews)
In 2009, an Army Major deployed a small team of specialists to Afghanistan to identify new technologies needed to fight the war. Braving rockets and IEDs, fighting the Army bureaucracy more than the enemy, this small team worked to improve everything from robots to mine-resistant trucks, boots, and parachutes. This is their story, from the team leader's journal.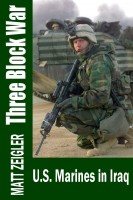 Three Block War: U.S. Marines in Iraq
by

Matt Zeigler
Three Block War is 21st Century warfare defined. A clash of highly-trained and motivated warriors equipped with modern weaponry, opposed by a brutal cornucopia of asymmetrical zealotry and international terrorism, thriving in a land saturated with Soviet munitions.