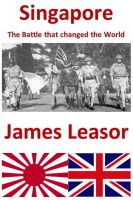 Singapore - The Battle That Changed The World
by

James Leasor
Price:
$4.49 USD.
Words: 112,930. Language: English. Published: August 13, 2011. Categories:
Nonfiction
»
History
»
War
When Singapore fell to the Japanese on 15 February 1942, it was a devastating blow to the Allies, the British Empire and signalled a turning point in history. James Leasor's story begins as far back as the early nineteenth century. He charts the years leading up to Singapore's defeat and the realisation that the West was not invincible.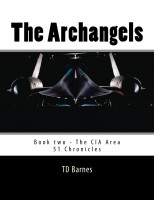 The Archangels
by

TD Barnes
(5.00 from 1 review)
The combination of the shoot down of the U-2 over Russia in 1960, Russia's moving into Cuba, and the war in Vietnam placed a heavy load on the Central Intelligence Agency to develop a replacement spy plane, unlike anything the world had ever seen before. The CIA reestablishes its station at Area 51 under the CIA's new Directorate of Science and Technology where it develops America's first stealth.