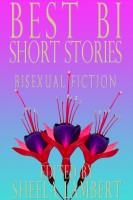 Best Bi Short Stories
Best Bi Short Stories is the first book of its kind, a literary anthology bringing together the finest representations of bisexuality in fiction. With an all-star author lineup ranging from Katherine Forrest to Jane Rule, Ann Herendeen to Jan Steckel, and curated by longtime bi activist Sheela Lambert, Best Bi Short Stories encompasses the diversity and richness of bi experience and imagination.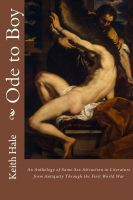 Ode to Boy: An Anthology of Same-Sex Attraction in Literature from Antiquity Through the First World War
A refreshingly readable collection of literature devoted to same-sex attraction from the ancient Greeks through the war poets. Includes works from Homer, Sappho, the Old Testament, Pindar, Plato, Catullus, Virgil, Horace, Plutarch, Ovid, Rumi, Hafiz, Michelangelo, Marlowe, Shakespeare, Byron, Disraeli, Thoreau, Melville, Whitman, Henry James, Wilde, Housman, Cather, Stein, Mann, Owen, & many more.