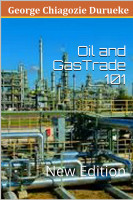 Oil and Gas Trade 101
by

Chiagozie George Durueke
Oil & Gas Trade 101 is a Book that teaches the Business of Buying and Selling of petroleum products, Crude oil and Gas commodities internationally; it was written and designed to bridge the gap created by the near absence of text materials which comprehensively dealt with the Downstream (refining, transportation and marketing) sector of the oil and Gas industry.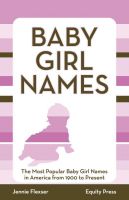 Baby Girl Names: The Most Popular Baby Girl Names in America from 1900 to Present
by

Equity Press
If you have spent time thinking about your baby's name, you know how difficult it can be to make a decision. Now, for the first time, Jennie Flexser compiles a reference that helps. This book will help you better understand names on your list by providing context and popularity of your names. For example, the most popular name in Alabama from 1996-2006 is Madison – in California, it's Emily.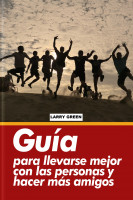 Guía para llevarse mejor con las personas y hacer más amigos.
by

Larry Green
El preguntarse cómo podemos hacer más amigos o mejorar nuestras relaciones ya existentes no es algo de lo cual sentirse avergonzado, el ser humano es un ente social por naturaleza, y no todo el mundo tiene una lengua de plata que cautiva todos los espacios (aun teniéndola podrías tener inseguridades acerca de esta). Además, todos tenemos ciertas aspiraciones