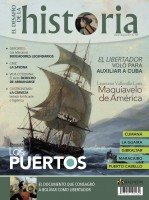 Los Puertos de Venezuela (El Desafío de la Historia, Vol. 45)
by

Macpecri Media
Destacan el puerto de Gibraltar, de fundamental importancia en el siglo XVII; Cumaná, Maracaibo, Puerto Cabello, y para coronar, La Guaira. Aparte de esto tenemos interesantes artículos variados. Uno sobre Laureano Vallenilla Lanz, otro sobre los vuelos de El Libertador; y como siempre, nuestras columnas fijas, son de lectura obligada.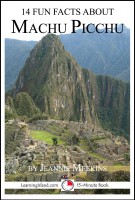 14 Fun Facts About Machu Picchu: A 15-Minute Book
by

Jeannie Meekins
Machu Picchu is one of the few surviving ruins of the Inca Empire. It is situated in tropical forests on the eastern side of the Andes Mountains. It stretches five miles across a ridge and sits on top of two earthquake fault lines. The Spanish invaded South America looking for gold. They killed the Inca people. They destroyed their cities, but they never found Machu Picchu.
Related Categories