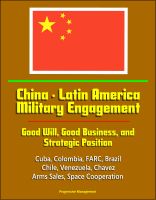 China - Latin America Military Engagement: Good Will, Good Business, and Strategic Position - Cuba, Colombia, FARC, Brazil, Chile, Venezuela, Chavez, Arms Sales, Space Cooperation
While a great deal of attention has been given to Chinese commercial activity in Latin America, very little has been written in the open press regarding Chinese military engagement with the region.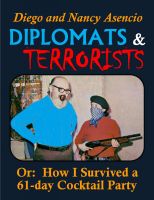 Diplomats & Terrorists - Or: How I Survived a 61-day Cocktail Party
American Ambassador Diego Asencio bravely reconstructs his 61 days of captivity in Bogota, Colombia, with many other diplomats who were held by Colombia's M-19 guerrilla organization. This book is a rare look at how the captive diplomats played a large role in securing freedom. It is also testimony that, given time and effort, the honest practice of conflict resolution can bring positive results.