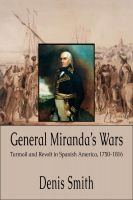 General Miranda's Wars: Turmoil and Revolt in Spanish America, 1750-1816
Before Simon Bolivar, there was Francisco de Miranda who plotted to free Spain's colonies in South America. Roaming the world, he cajoled funds from the powerful, including Britain's William Pitt and Russia's Catherine the Great. But Miranda's invasion of New Spain in 1806 was a painful fiasco. He died a prisoner in a Spanish dungeon and the way was now clear for Bolivar's eventual triumph.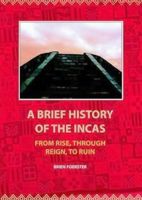 A Brief History Of The Incas: From Rise, Through Reign, To Ruin
I wrote this book because as a frequent visitor to Cuzco, and the Inca world, there are no economically priced and pocket sized Inca history books available in Peru or in fact anywhere in English. The book covers the complete history of the Inca from their roots, to their downfall as the result of the Spanish conquest. Many color photos and maps guide the reader through the story of the Inca.