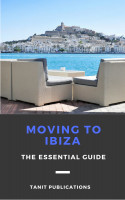 Moving to Ibiza - The Essential Guide
by

Tanit Publications
A comprehensive guide to make your move to Ibiza run as smoothly as possible. Including sections on buying and renting, banking and finance, work and setting up your own business, obtaining your NIE with full links for appointments and documents, Education and childcare, healthcare and motoring.12,000 words you can´t afford to be without!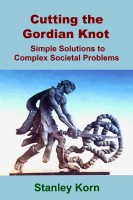 Cutting the Gordian Knot: Simple Solutions to Complex Societal Problems
by

Stanley Korn
(4.00 from 1 review)
In this book, you will find solutions to a wide variety of societal problems. Some problems, such as inflation, have a truly simple solution. Others, such as crime, require a multifaceted approach. In the chapter on space travel (actually, a technological problem), a mass transit system is detailed for launching vehicles into space using the energy of Earth's rotation to do the heavy lifting.
Related Categories