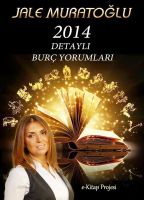 2014 Detaylı Burç Yorumları
"2014 senesinde sizleri nelerin beklediğini bulacağınız bu kitap; kariyeriniz, aileniz, çocuklarınız, aşk hayatınız, sağlığınız ile ilgili detaylı analizler içermekte. Önümüzdeki sene gezegen Retro'larının, Tutulmaların hayatınızdaki tesirleri neler olacak? Yeniay, Dolunay zamanlarında nelere dikkat etmelisiniz? Ay Düğümleri döngüsünde yaşayacağınız kadersel temalarınızı öğrenin. Bir Başucu Eseri.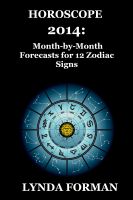 Horoscope 2014: Month-by-Month Forecasts for 12 Zodiac Signs
What's Ahead for Each Sign of the Zodiac? Complete horoscope guide for 2014 Year. This eBook includes month-by-month forecasts for 12 Zodiac Signs. Discover how to maximise your potential and opportunities to make the most of 2014. Be prepared for the forthcoming year 2014.