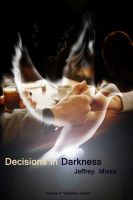 Decisions in Darkness
by

Jeffrey Miska
(4.80 from 5 reviews)
The story begins with the chance encounter of Larry and Ginny. Their friendly casual greeting in a local restaurant conceals a hidden and deeply intimate past. Now it seems the improbability of this universe has offered them a once in a life time gift to bring closure to their shared pain of lost love. Still, as with any of us offered a gift, we may either accept it or not.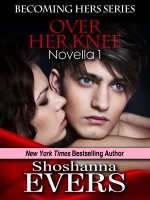 Over Her Knee
by

Shoshanna Evers
(4.00 from 1 review)
Blake has a world of experiences to explore with this enchanting, dominating woman...and it must start with him over Victoria's knee. She won't kiss just anyone... and her smiles must be earned. But there's something about the young man who lets himself be vulnerable, that might just open Victoria's heart. **Mature Content Warning** 17+ for language and sexual content.