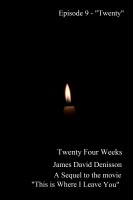 Twenty Four Weeks - Episode 9 - "Twenty"
by

James David Denisson
Wade and his new wife invite the Altmans to dinner… Quinn deals with the sexual tension that has formed between them… Grant has Judd looking at Wade in a new light… "You don't need to protect me, Judd. I'm a big girl and I can handle Wade. I need you to trust me." "I do. It's just the weekend was heavy..." "Really? Or did you say no so that you don't have to face seeing Wade and me together..?"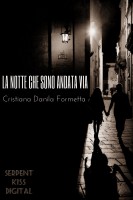 La notte che sono andata via
by

Cristiana Danila Formetta
Una coppia di amanti. Una passione segreta. Una relazione clandestina sul punto di uscire finalmente allo scoperto. Sembra il coronamento di un sogno d'amore ma all'improvviso lei scompare. Si allontana nella notte senza dire una parola, senza una spiegazione, per rifarsi viva solo molto tempo dopo, con una lettera che spiega cosa è successo quella notte. La notte in cui lei è andata via.
Related Categories