Sub-categories:
Patent |
Copyright |
General |
Trademark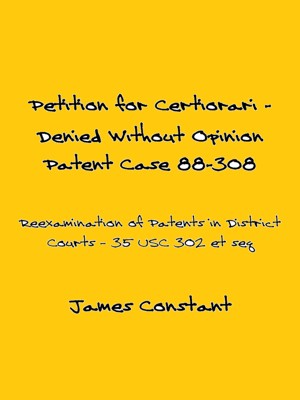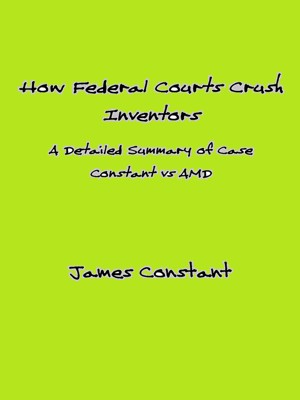 Federal Courts Crush Inventors
by

James Constant
Standard procedure for defeating patent claims is summary judgment of patent invalidity on old prior art, easily provided by the globals and argued by their lawyers. The patent infringement claim against the globals never gets heard.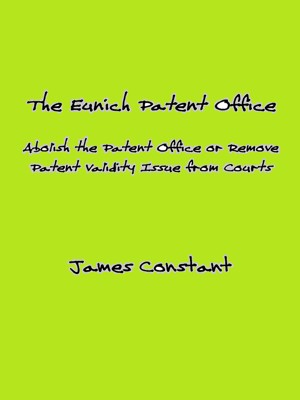 The Eunich Patent Office
by

James Constant
There are two options to correct the constitutional violation: either abolish the Patent Office or remove the patent validity issue from the courts.