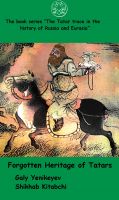 Forgotten Heritage of Tatars
by

Galy Yenikeyev
This small, but capacious book is a short brief of a real History of Tatars. It based on my previous historical works on the History of Tatars, my native nation. So I would like to inform you about my researching work on the very little known History of Tatars.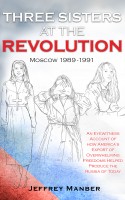 Three Sisters at the Revolution
by

Jeffrey Manber
Jeff Manber reveals a very personal window into Moscow of the early 1990s as the Soviet Union was collapsing. His memoir focuses on three women, the three sisters, each of whom is overwhelmed by their new world of so many American-styled religious and political freedoms. "Three Sisters" is a riveting and controversial account that makes more understandable the Russia of today.
Related Categories