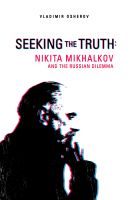 Seeking the Truth: Nikita Mikhalkov and the Russian Dilemma
by

Vladimir Osherov
The book is an effort to combine a purely biographical narrative about Nikita Mikhalov with the author's own film production experiences, together with some observations on many aspects of Russian history and culture. It could be used as a source in film studies, Russian studies, and could also prove useful to anyone interested in Russia.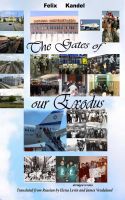 The Gates of Our Exodus
by

James Vendeland
The plight of Soviet Jews is a story not well known in the West. We feel privileged to write the English translation of excerpts from Felix Kandel's The Gates of Our Exodus. The persecution of Jews always existed in Russia, but in the time of Stalin discrimination and oppression of Jews became an everyday government policy supported with enthusiasm by the Russian populace.
Related Categories